Here you will find some informations about ...
How to configure a Bluetooth module in Mini60
and
How to install a Bluetooth module in Mini60
Scroll down for some pictures from various Mini60 and clones
and for Downloadlinks as well.
PCB Pictures
V1
V2
V2 disassembled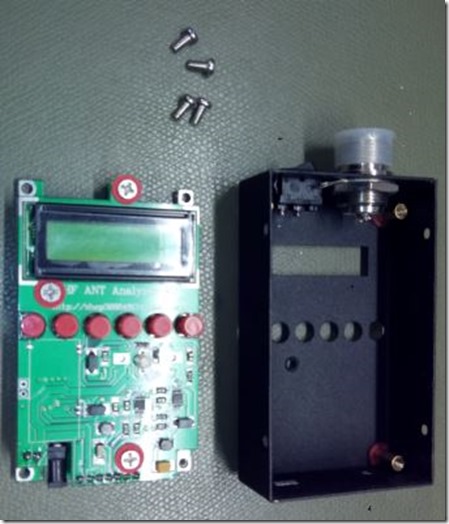 and this is the clone from the clone from the ....
Super Mini SWR Analyzer
and this is the inside view
obviously prepared for BT Module as well. As far as i know
this Analyzer is not offered with soldered BT Module.
And so it may look if BT Module is soldered.
another Clone is the Gulfstream GA60
again a clone
BT module
Software for Sark100-Mini60-MR100-MR300 and other clones.
Download Windows WinPCC-Sark100 V1.0.01
The following Android App works with any Mini60, Sark100 and all the other clones.
Even if you fitted the BT module yourself.
Download Android Mini60.rar
Install Android Mini60.apk directly from here
New Version compiled 07/16. This is the most recent Version i know about. Reworked 05/17
Looks like there are some issues with the new Version, so
i had to take it offline for some investigation.
New Version is online again. It works for me, could not find any problems.
If you encounter any problems, feel free to send mail.
Find mail at QRZ.com